.
After the speeches from both the Remain Campaign and the Vote Leave speakers the children and staff of Clifton Primary have gone to the polls.
Result: to remain a member of the EU - 128 votes to 62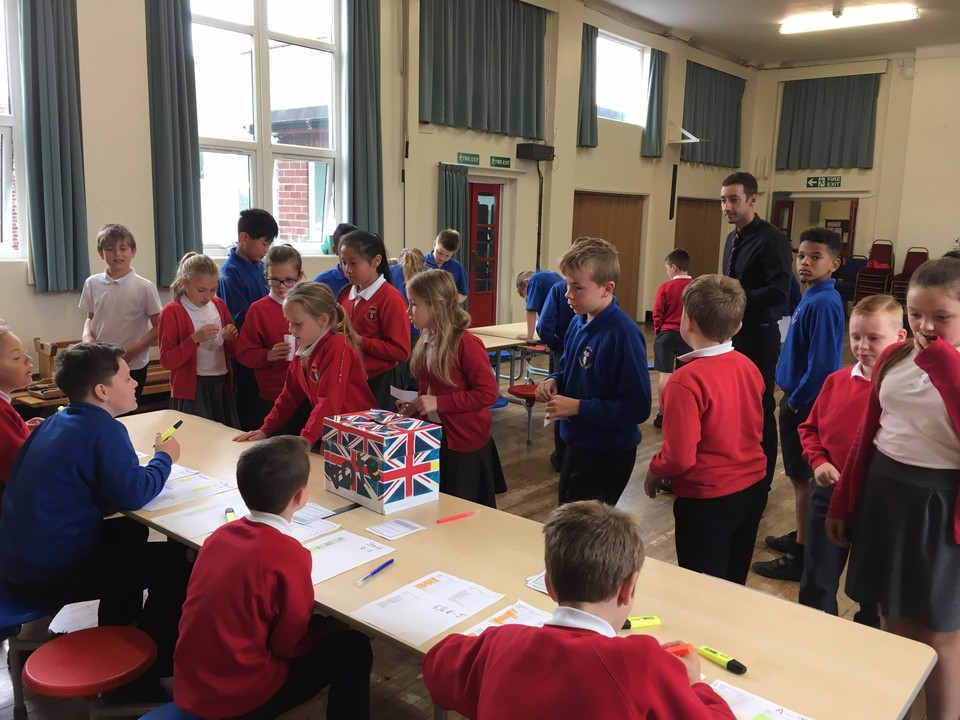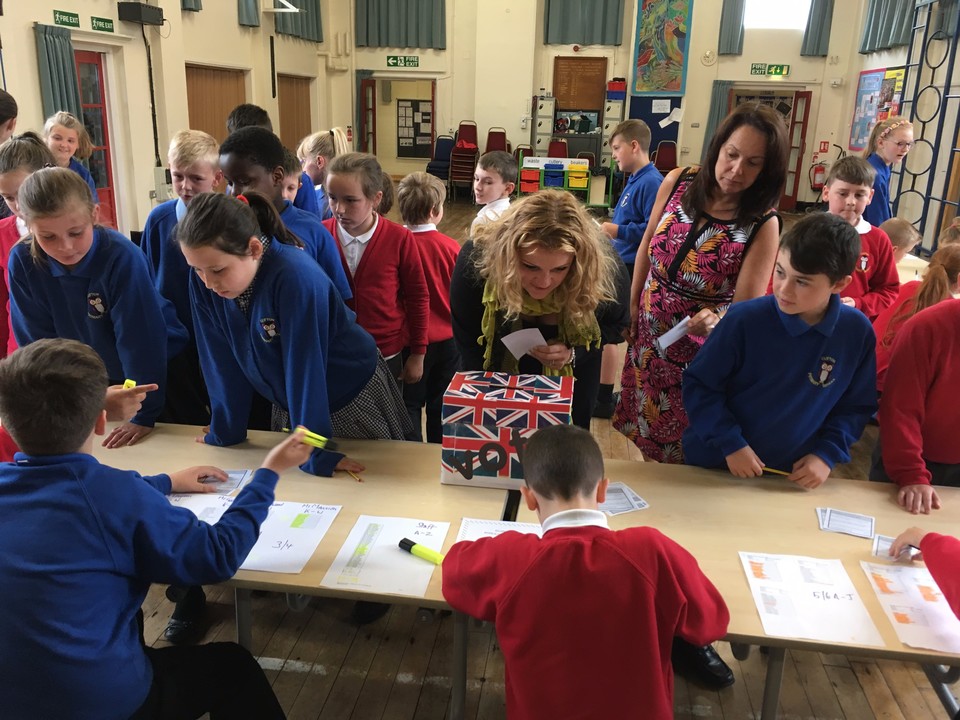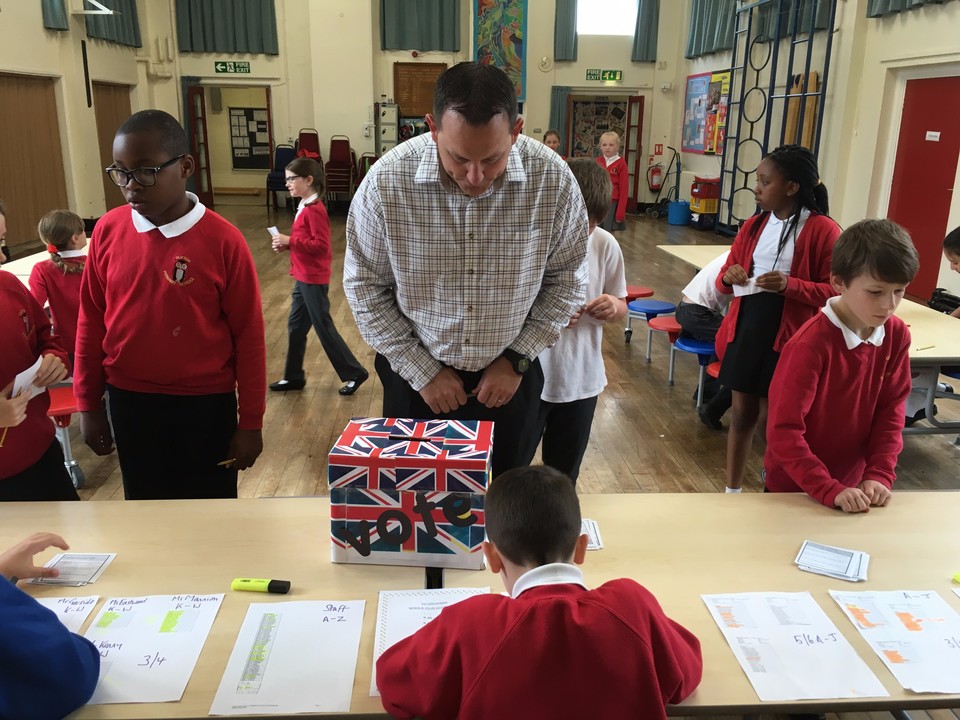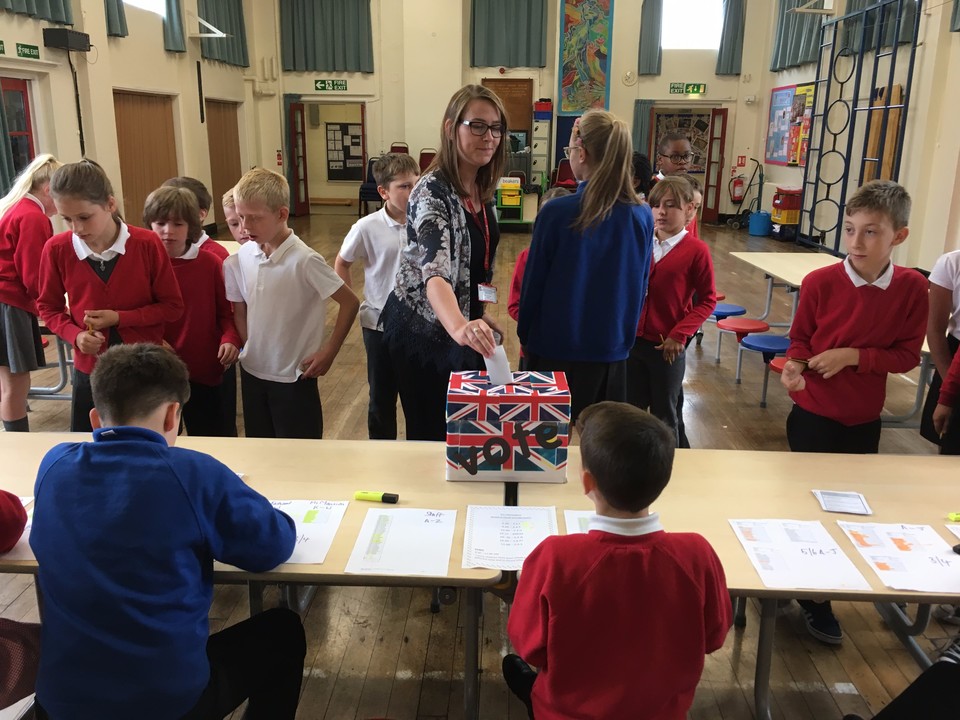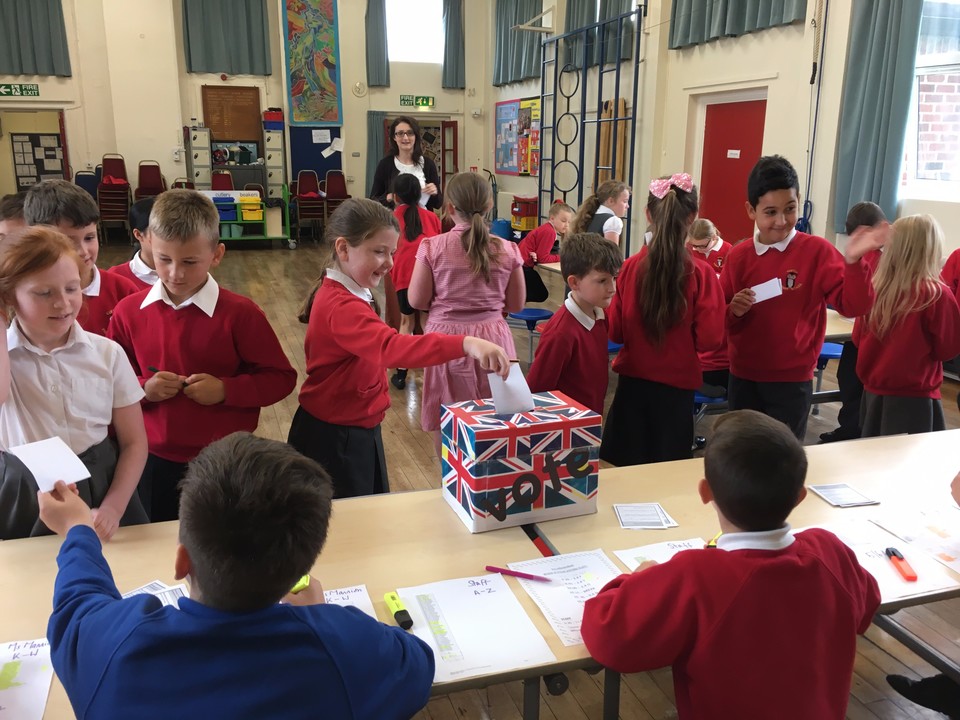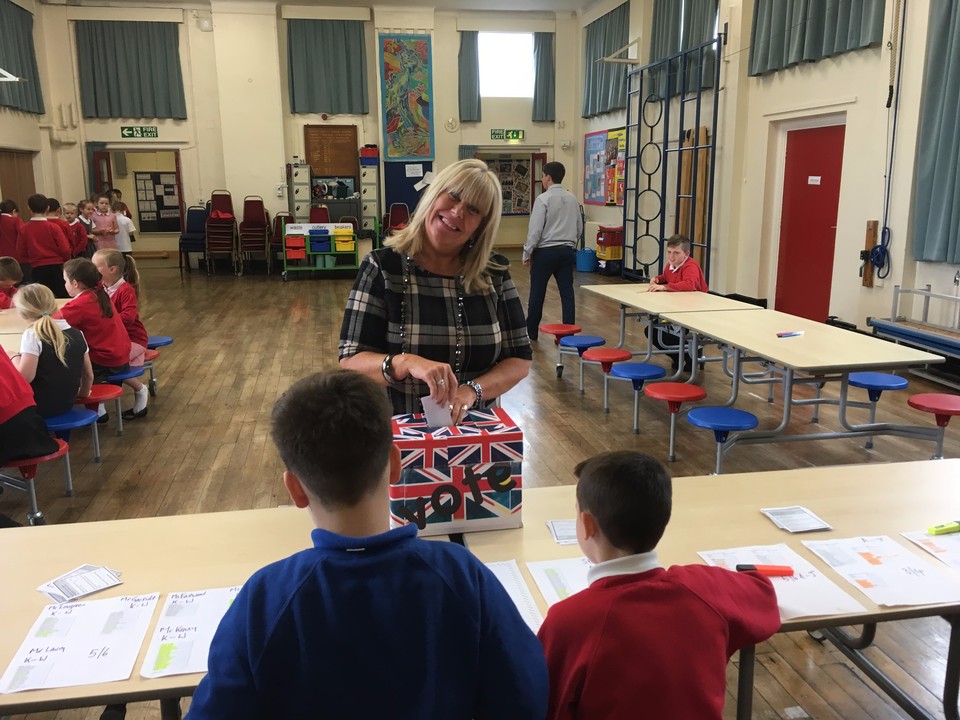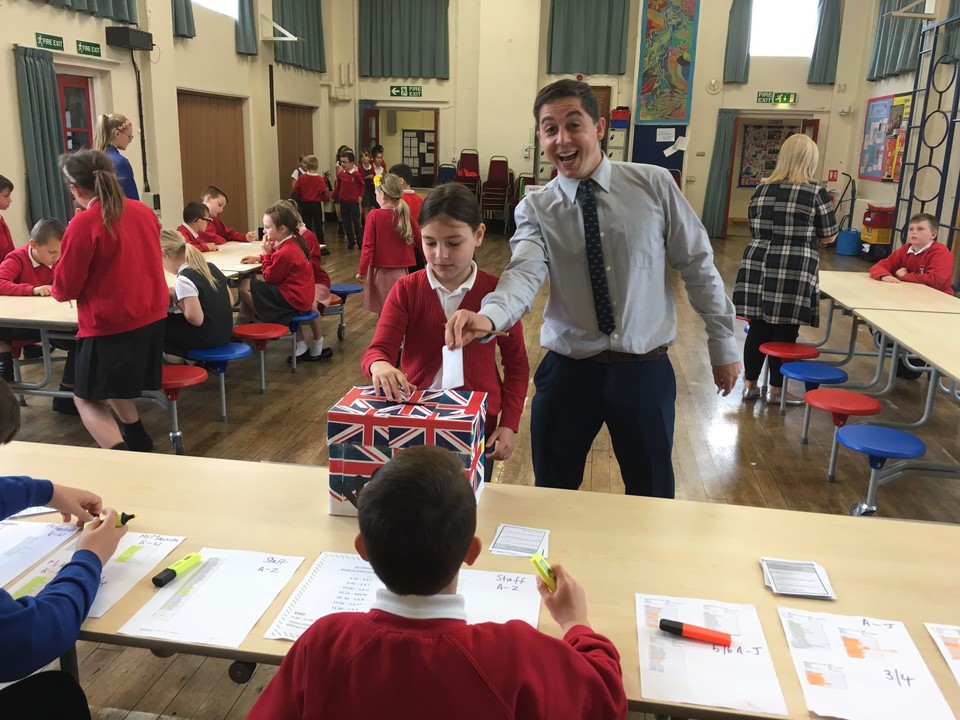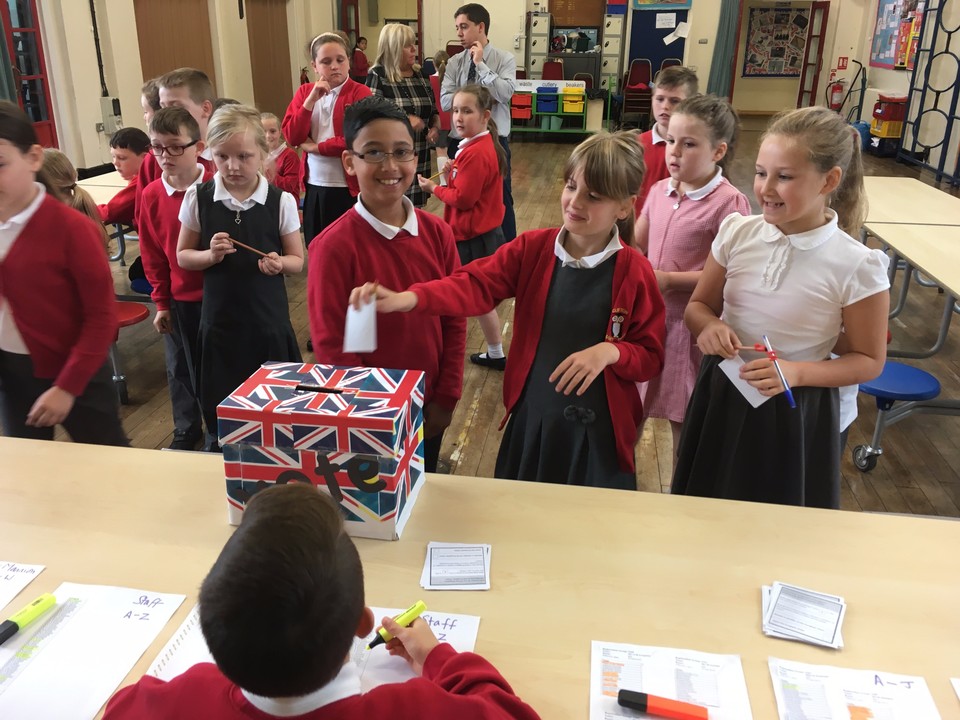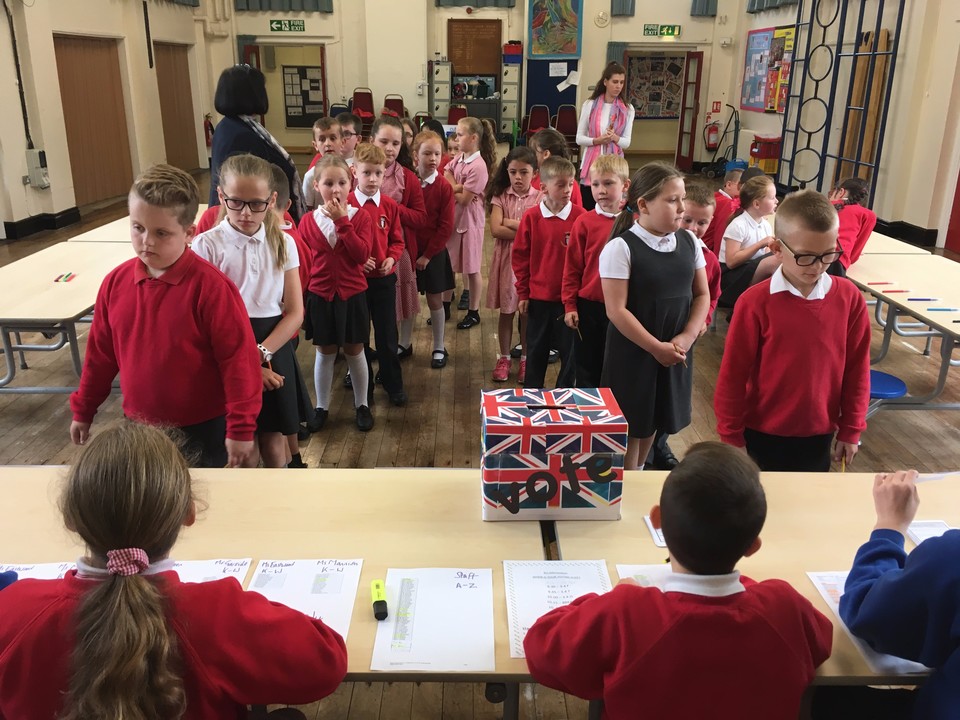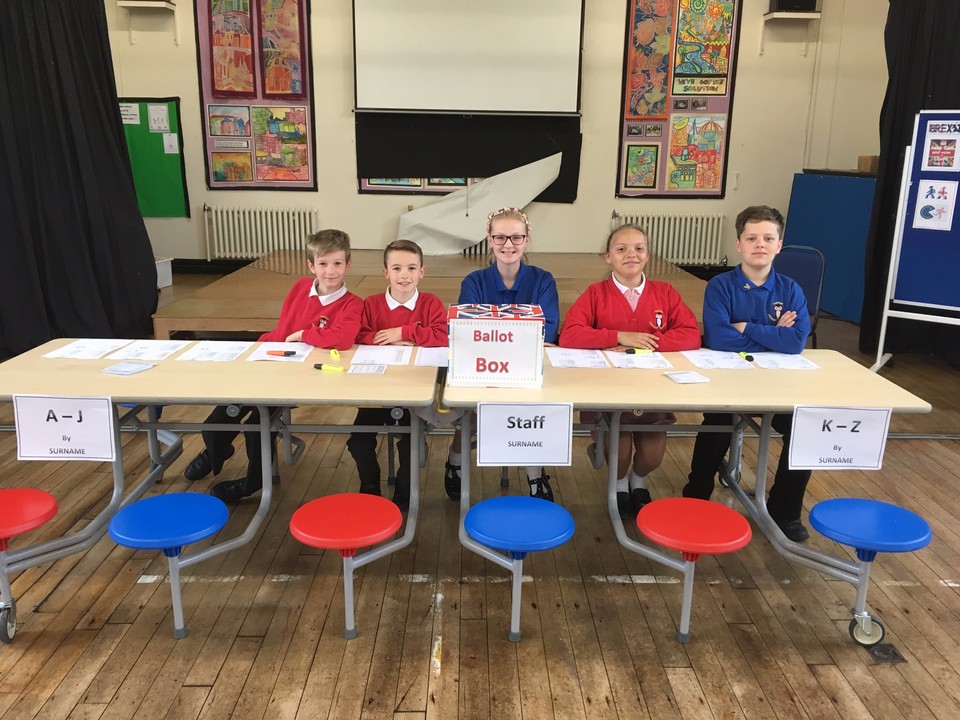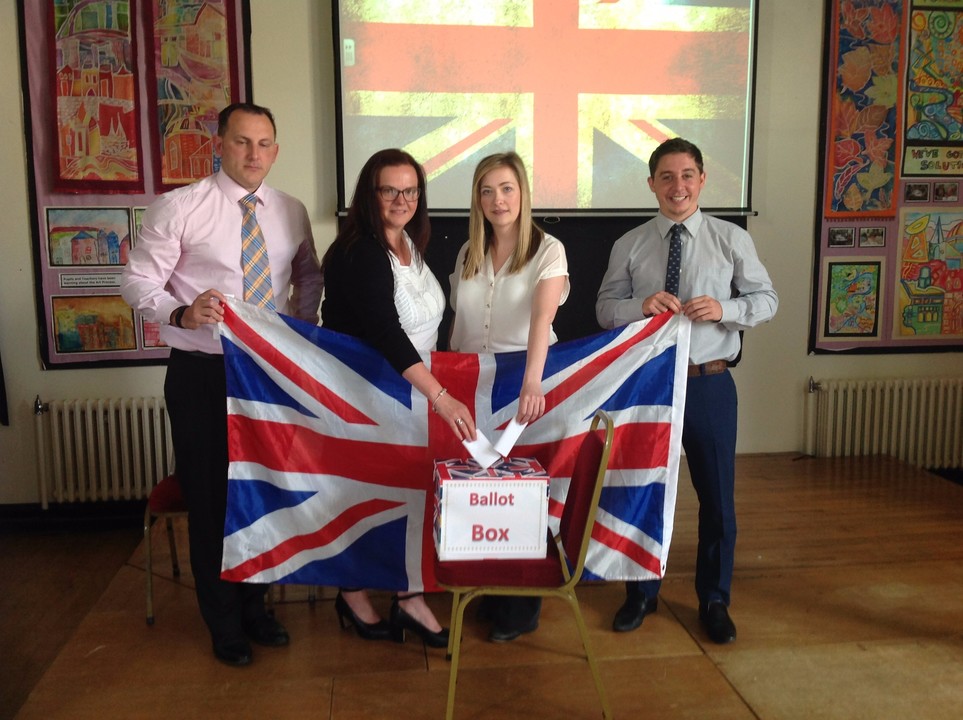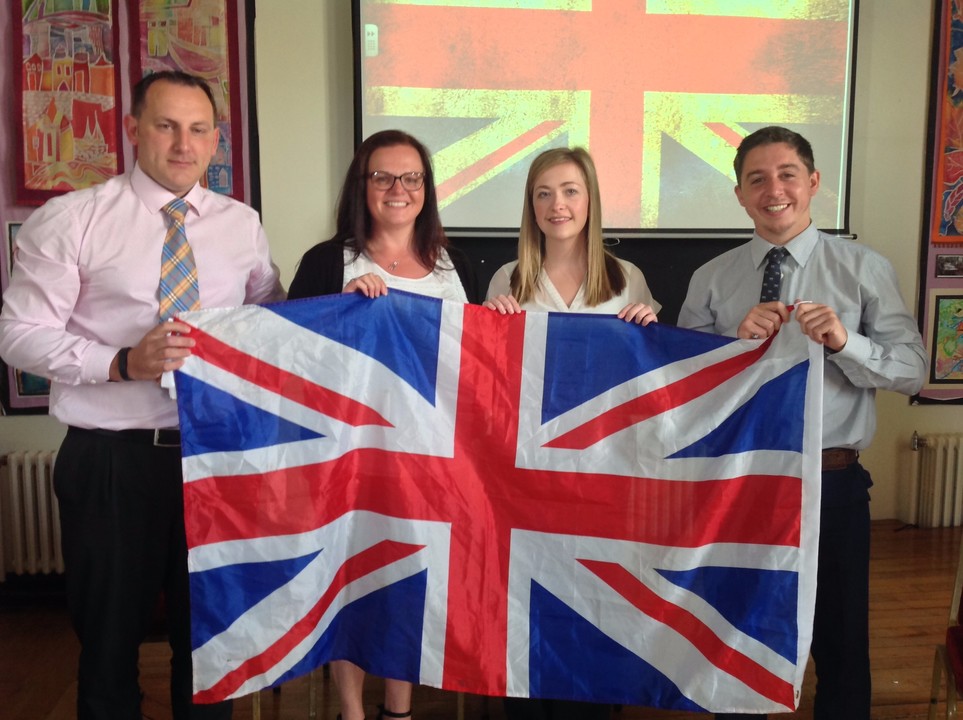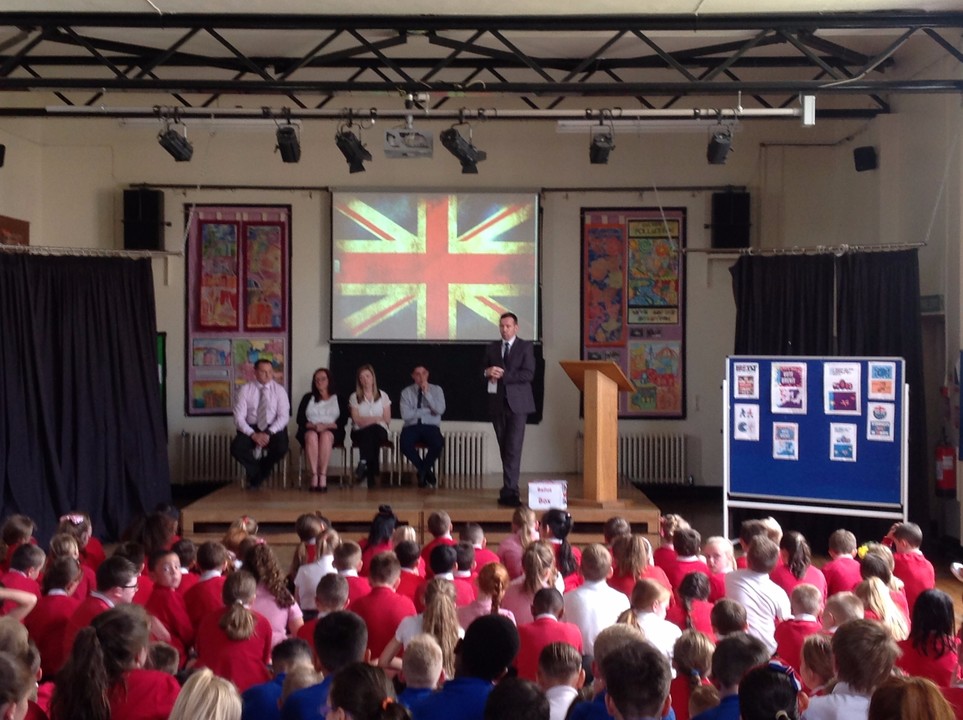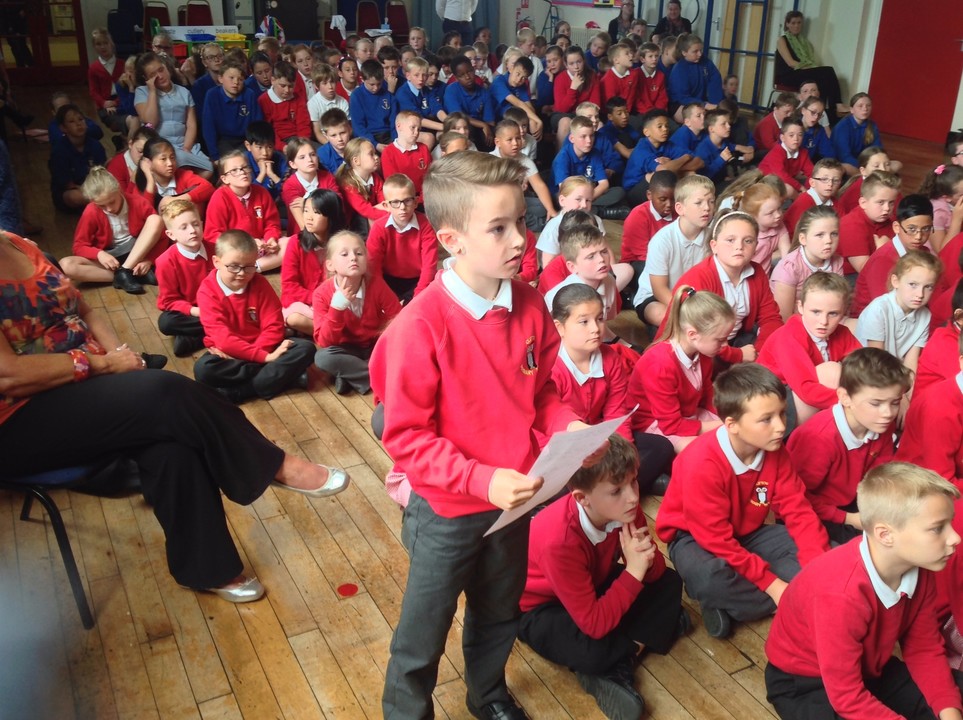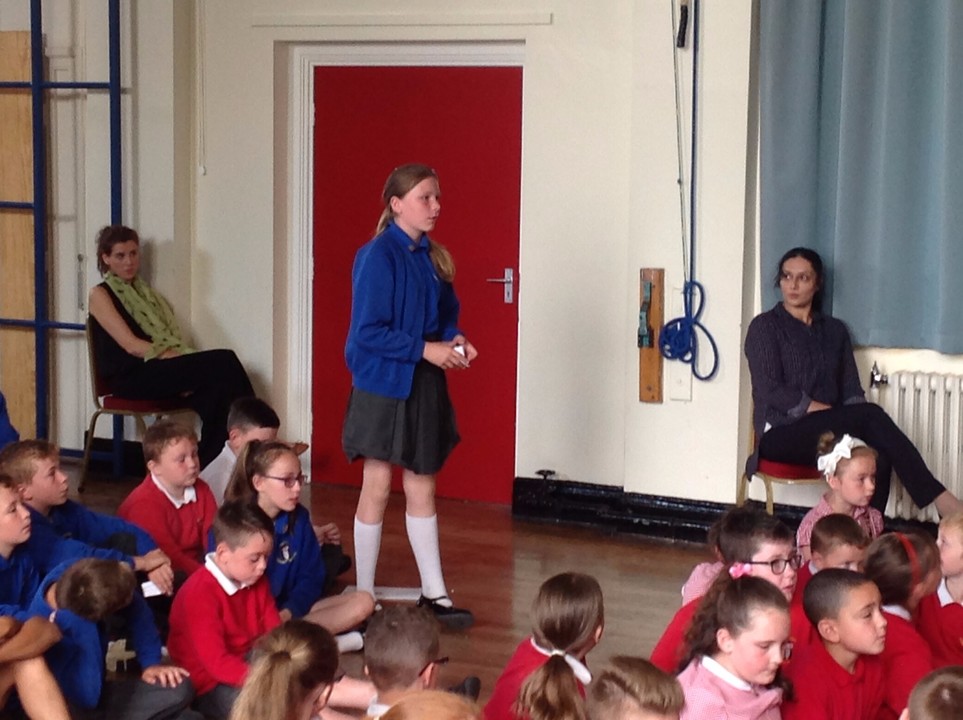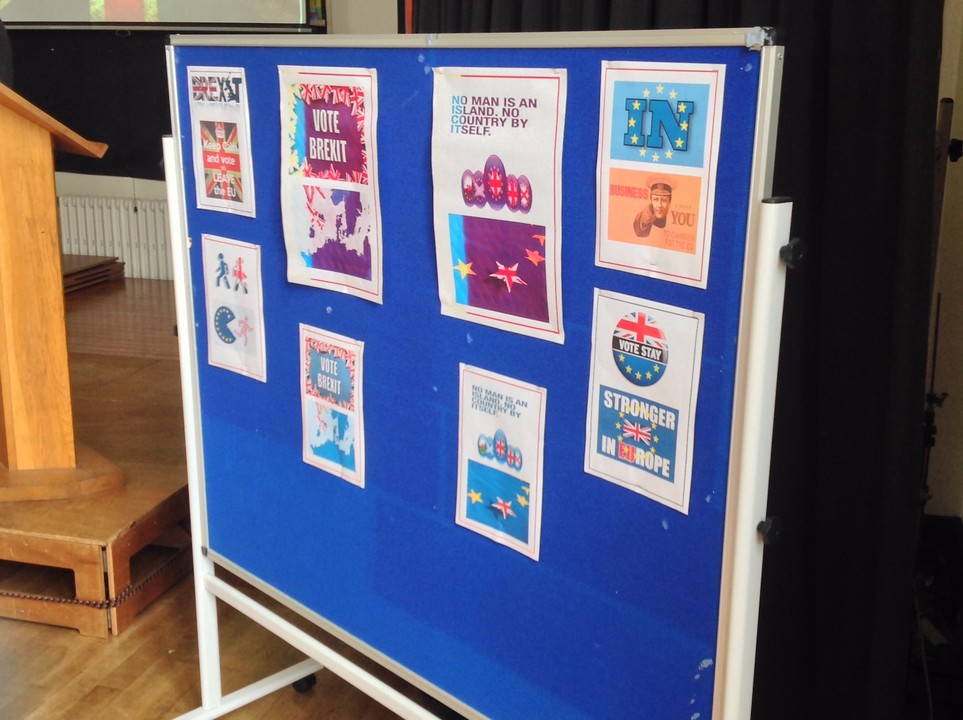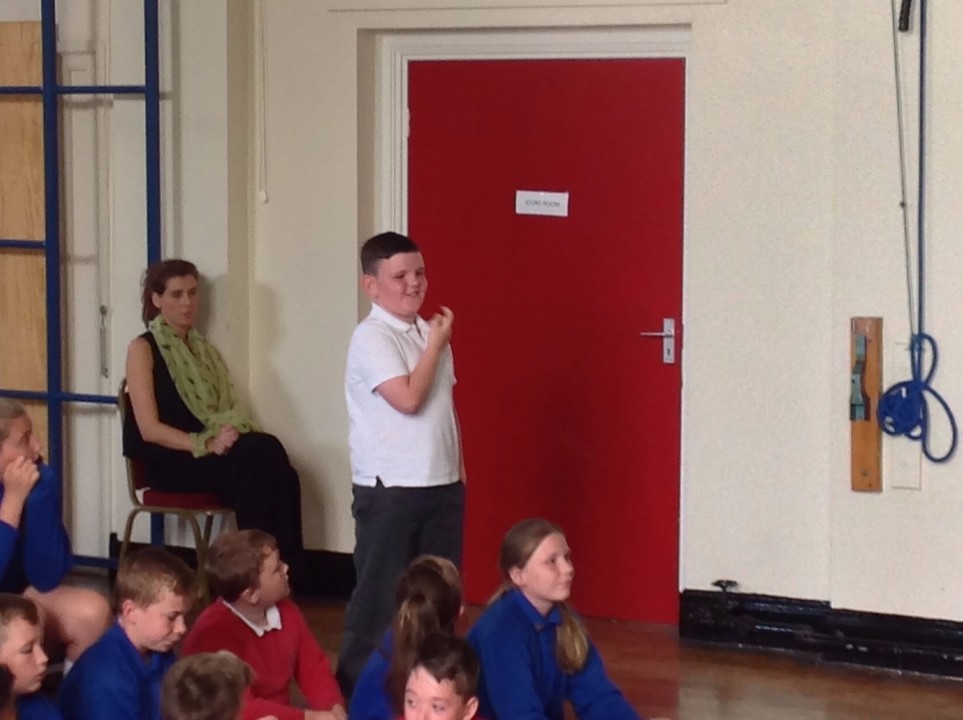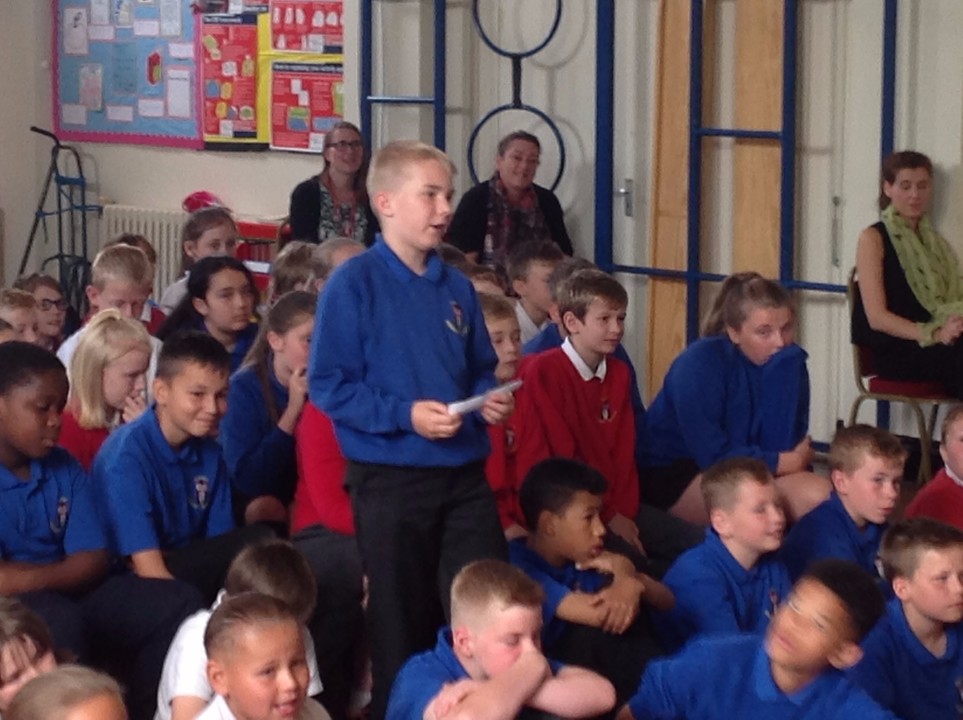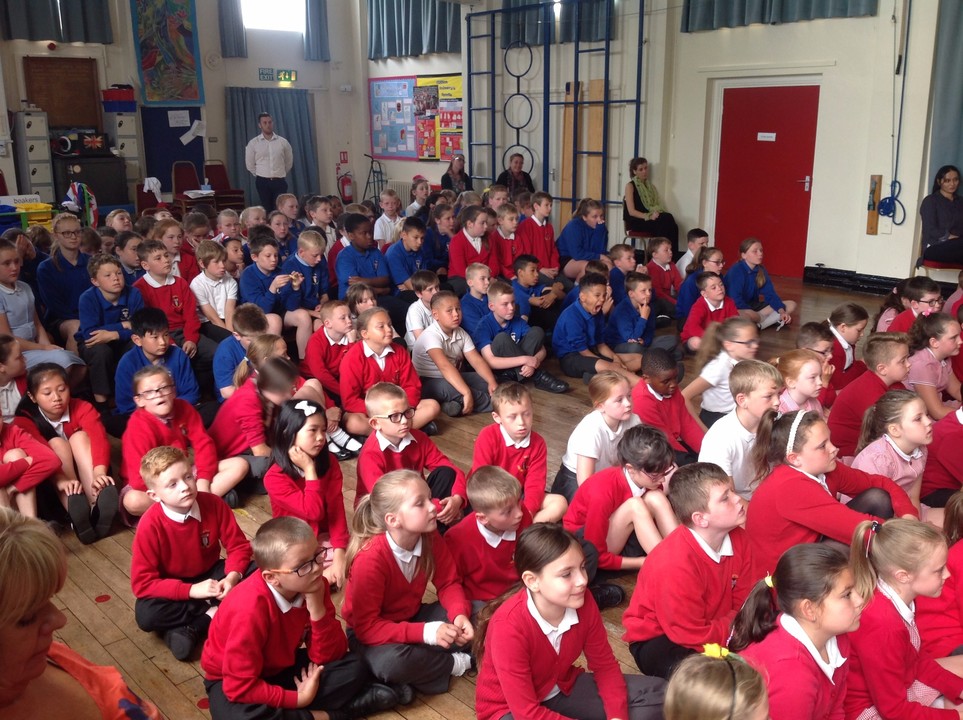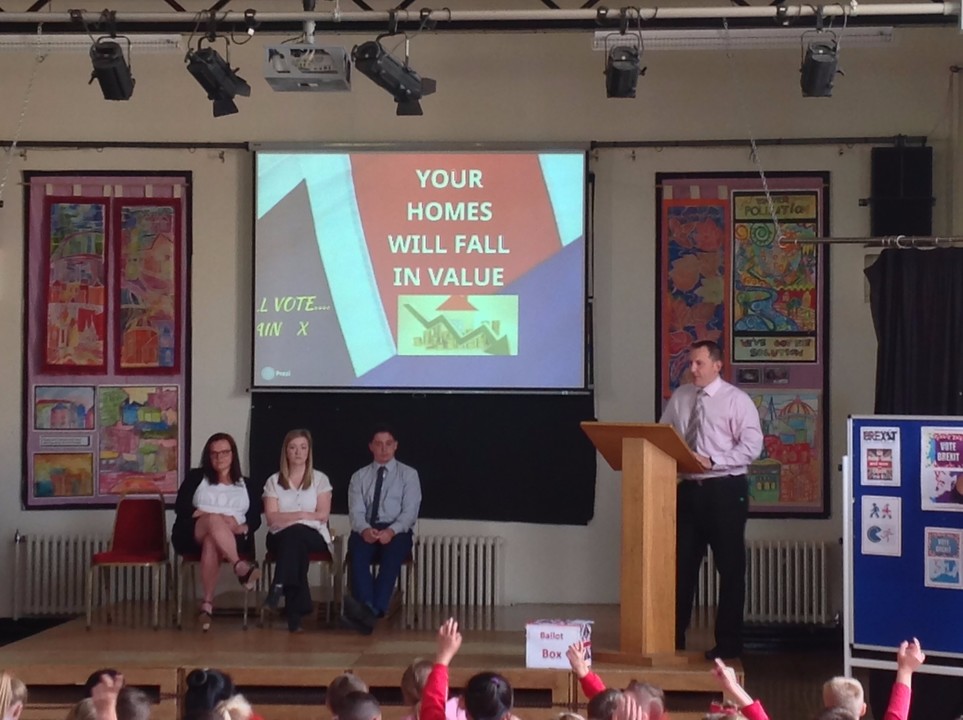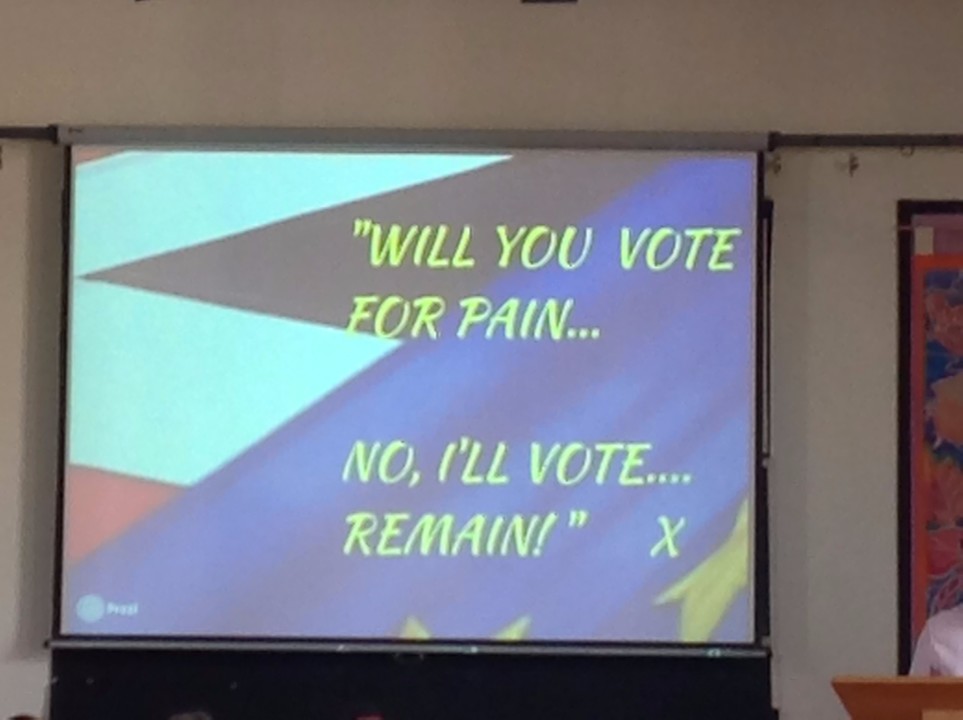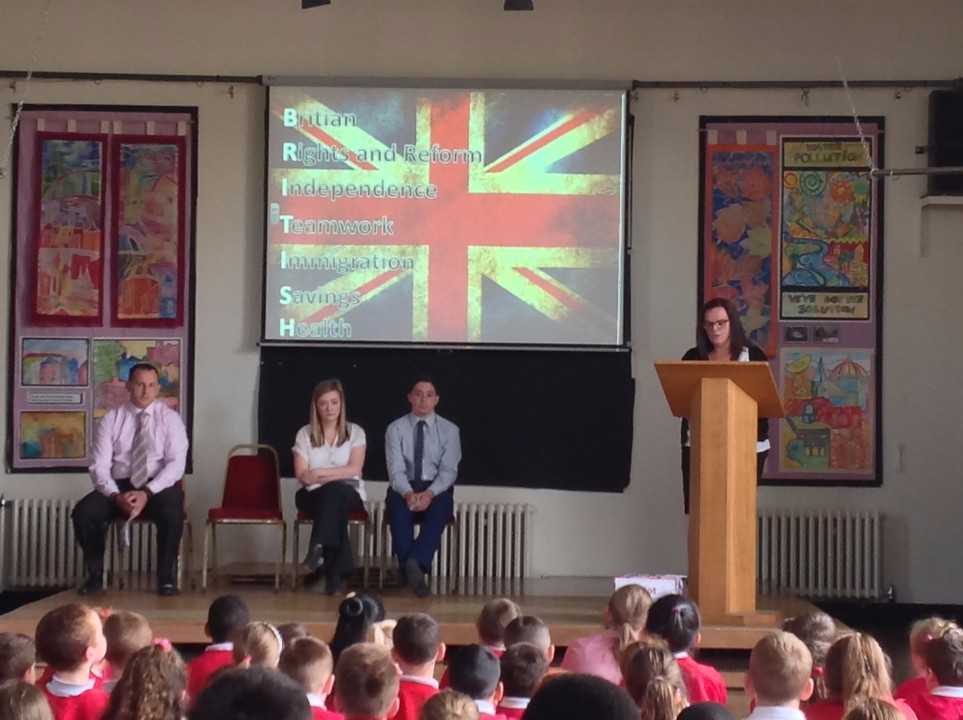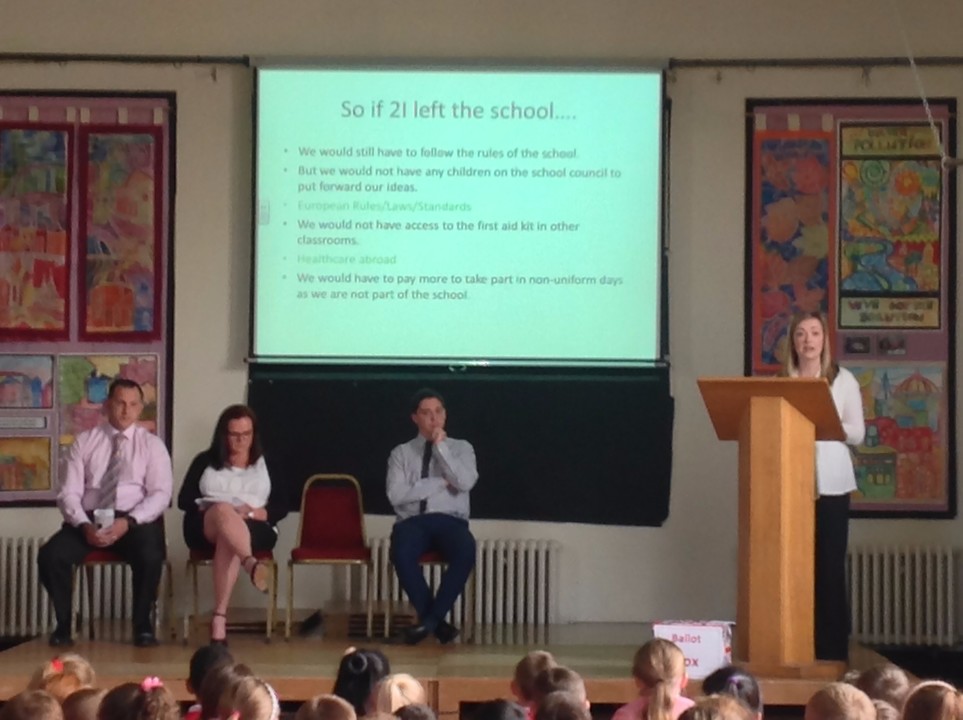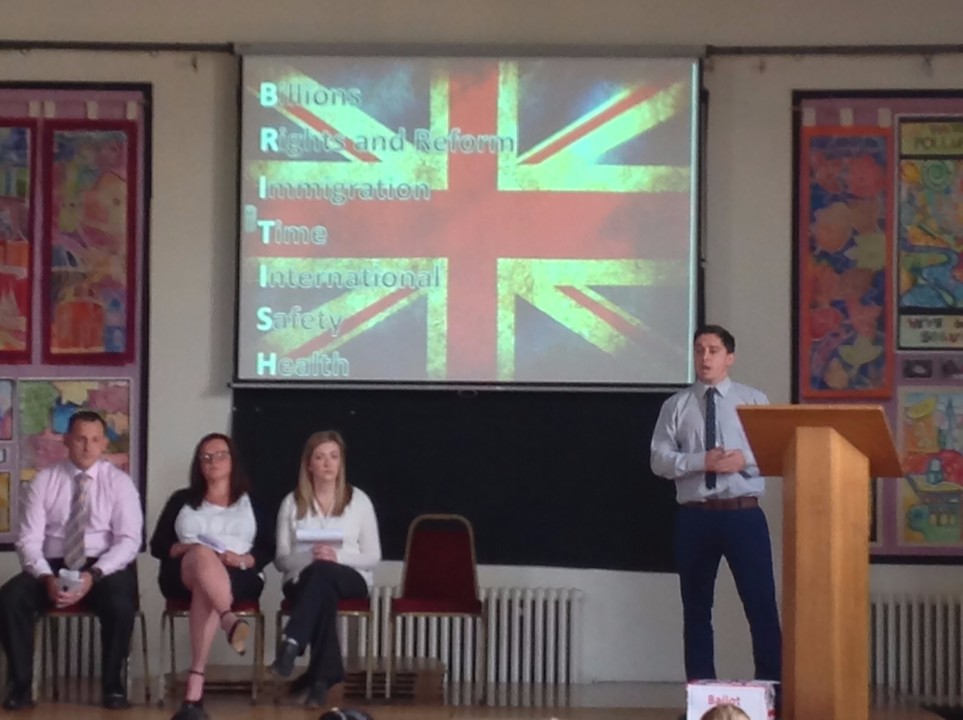 Lledr Hall 2016 - outdoor adventures
for all..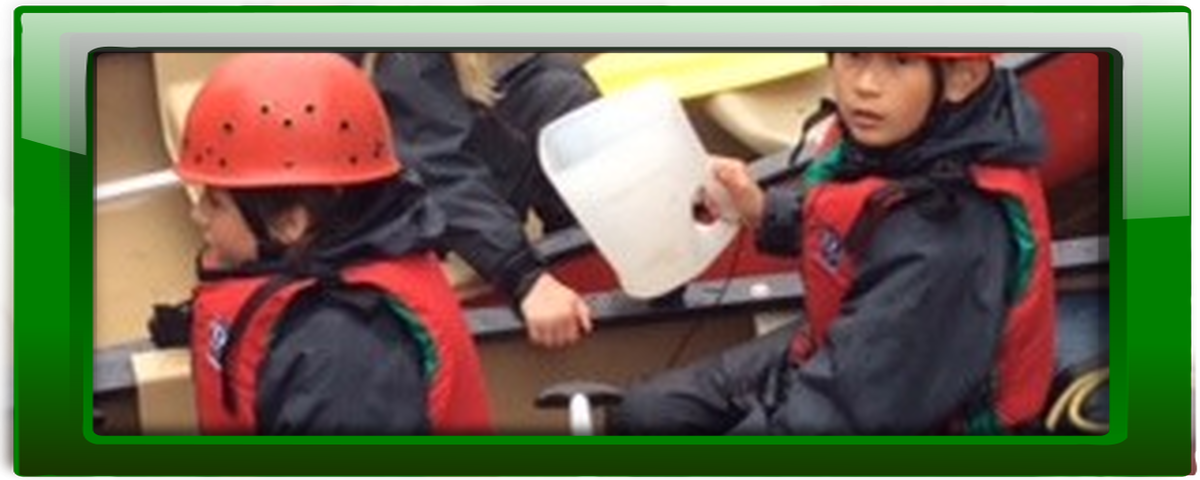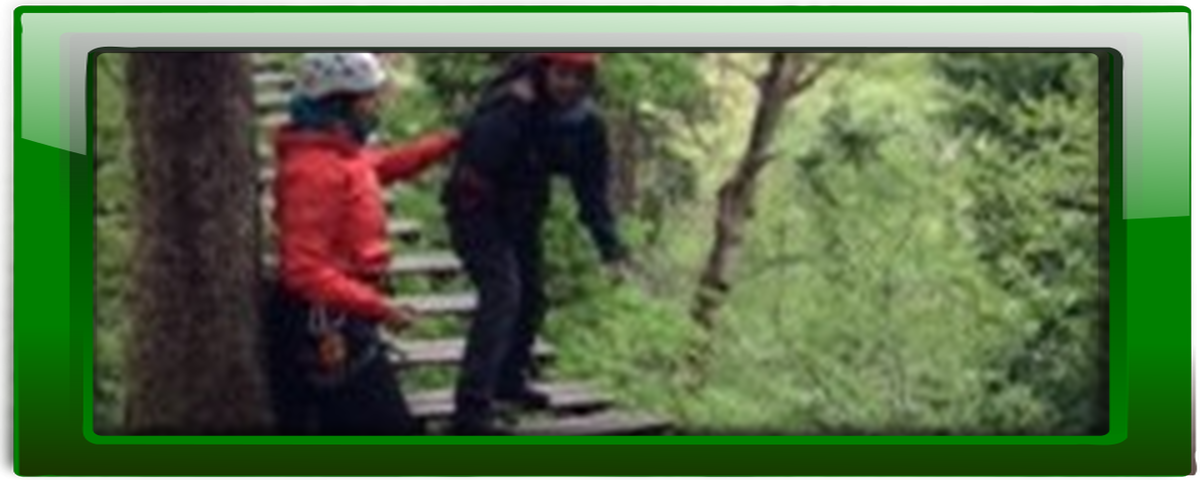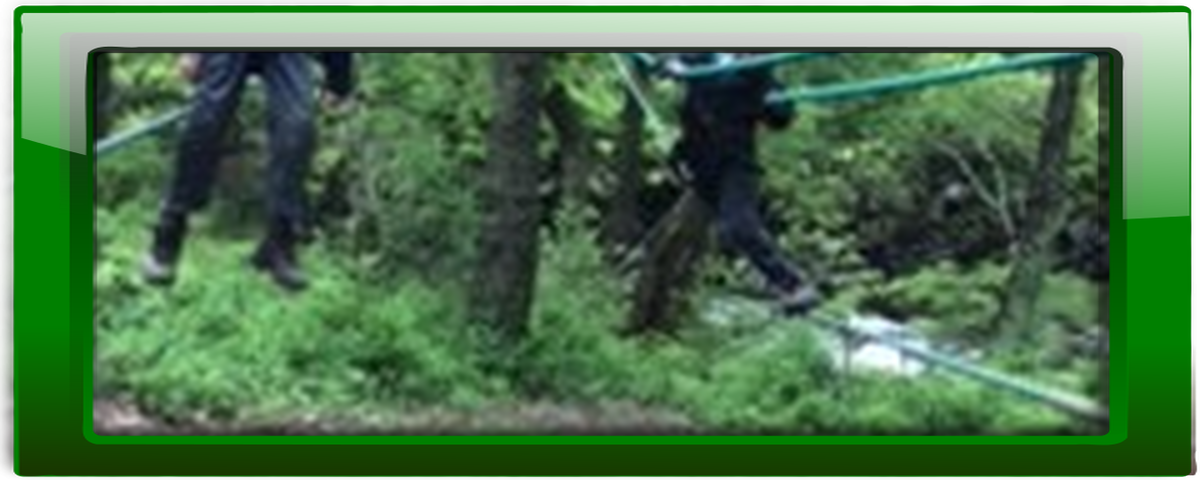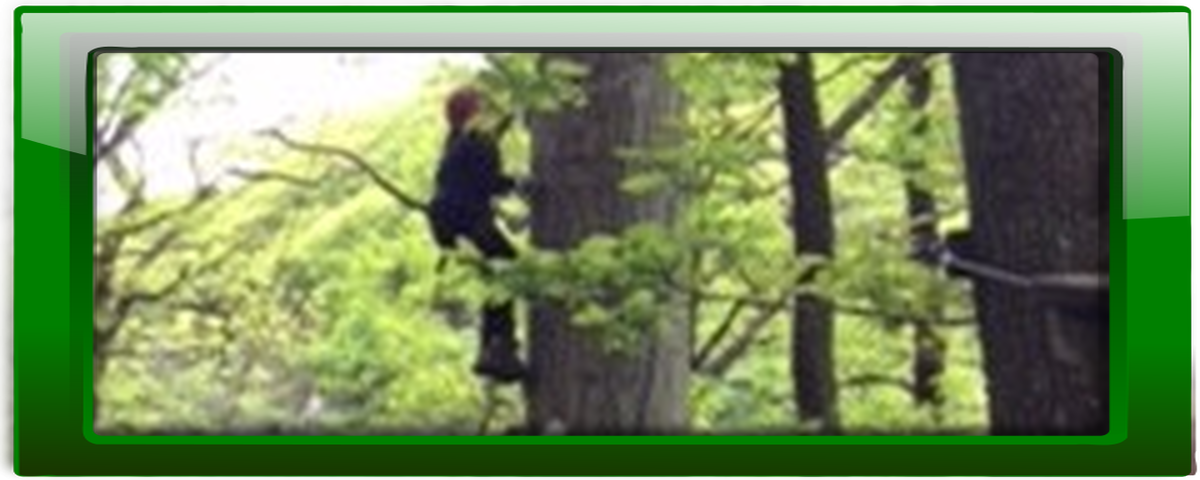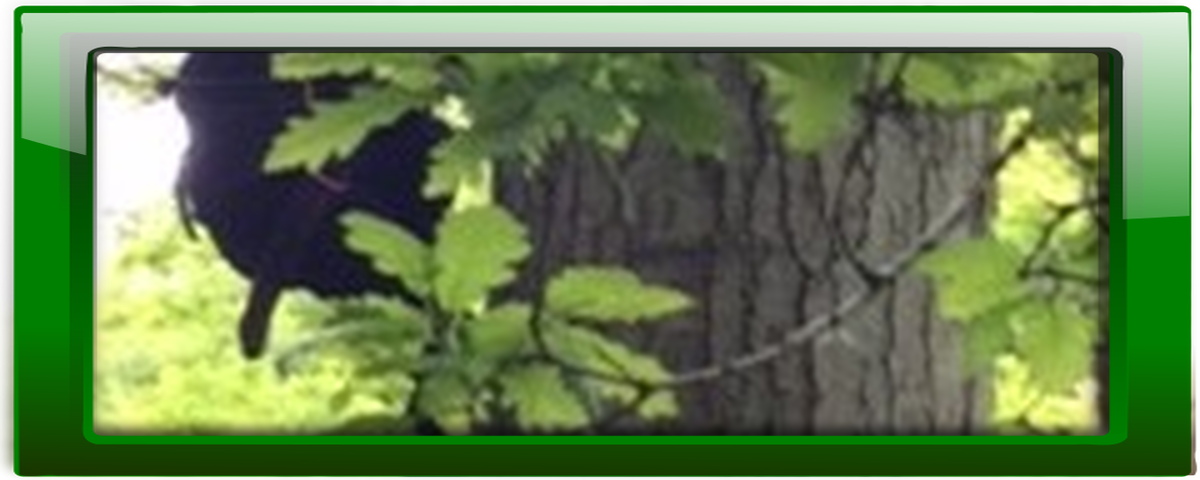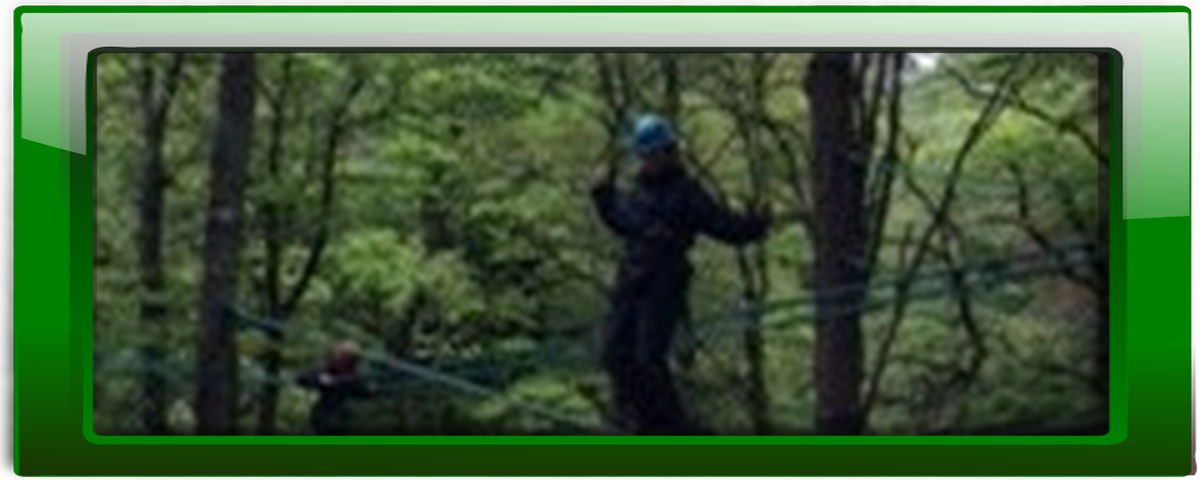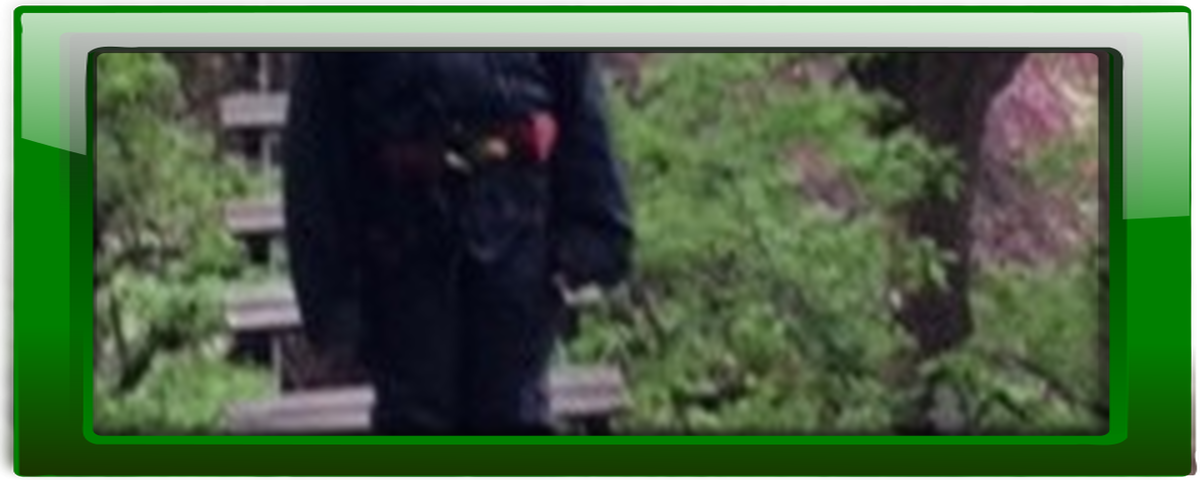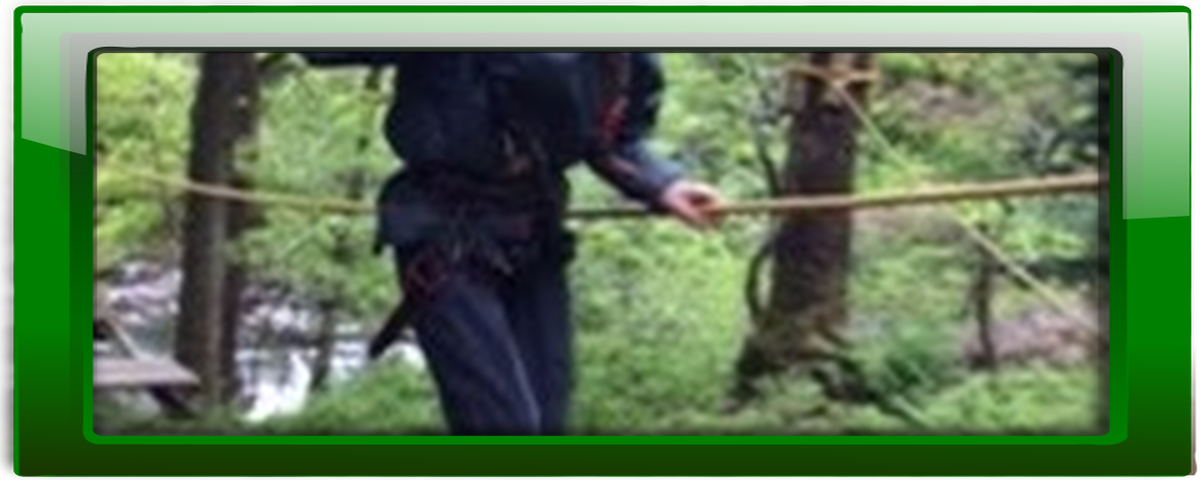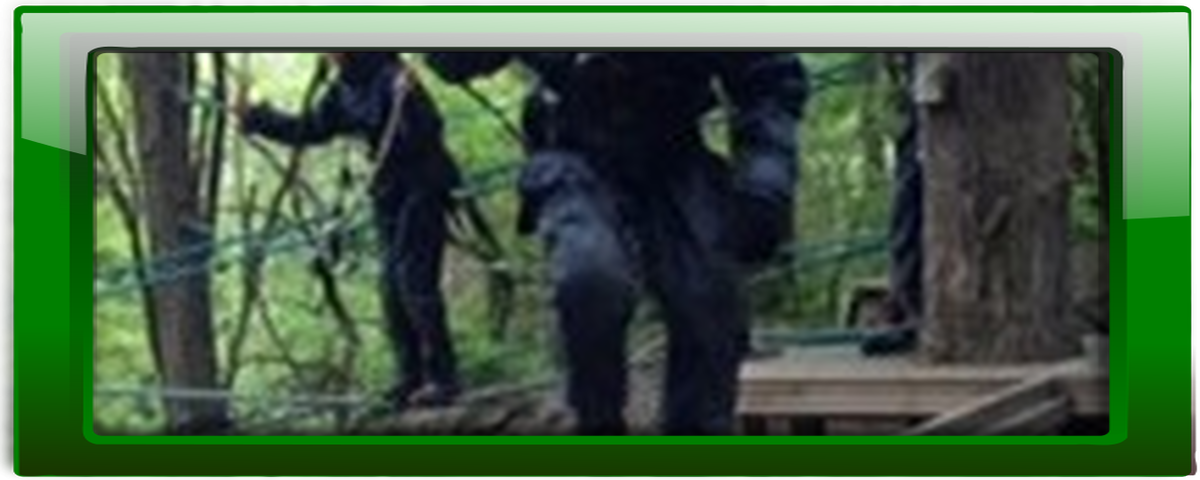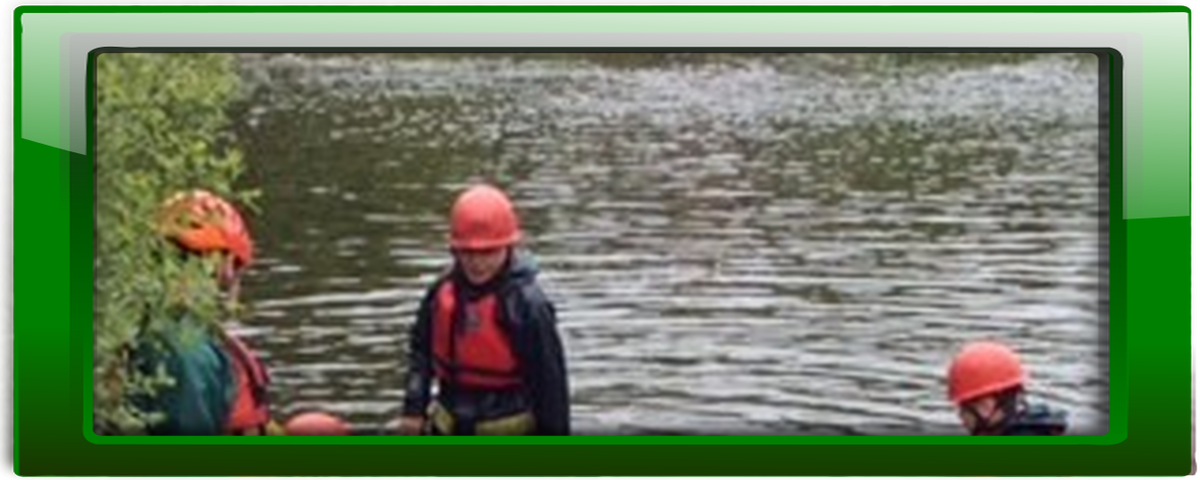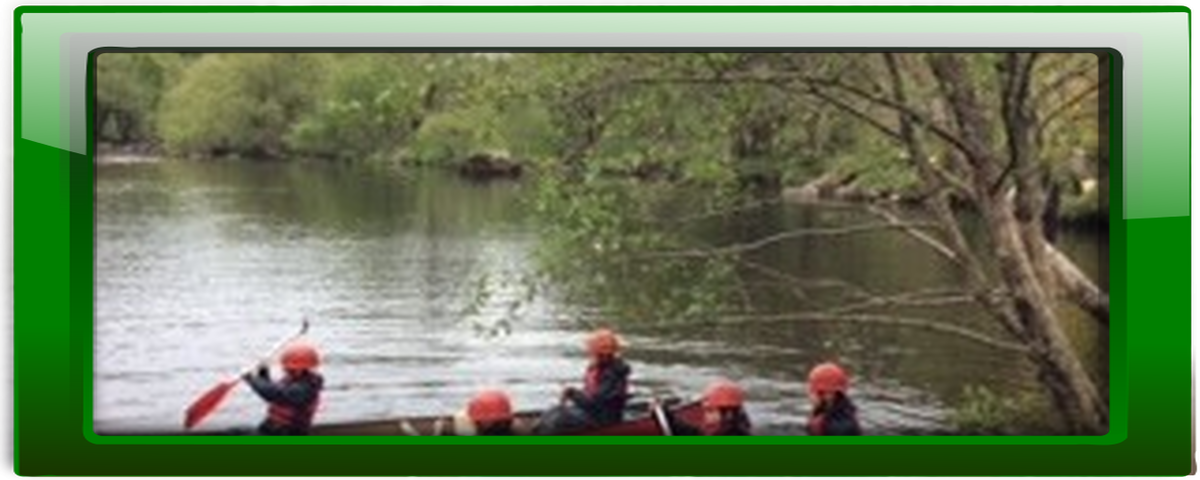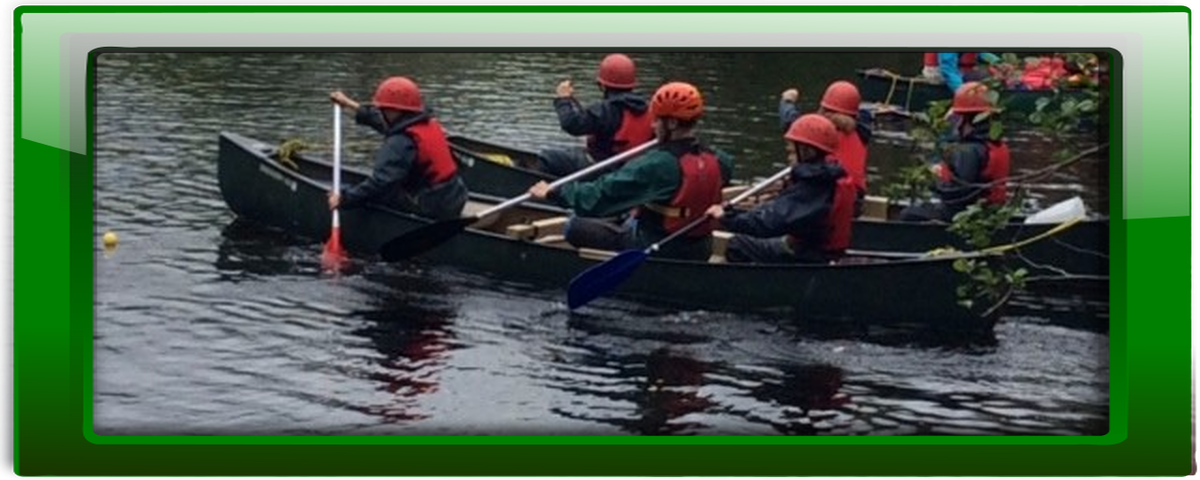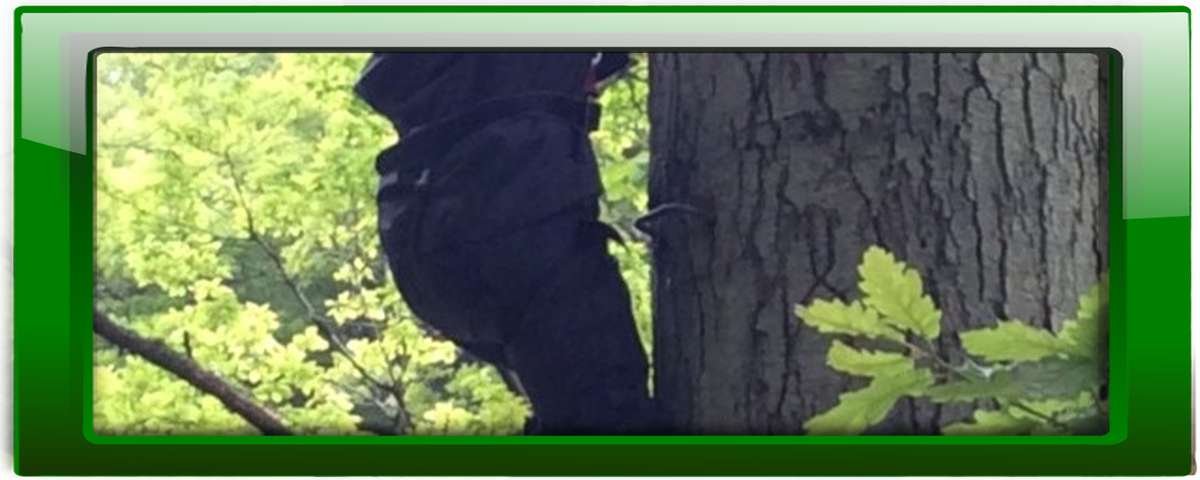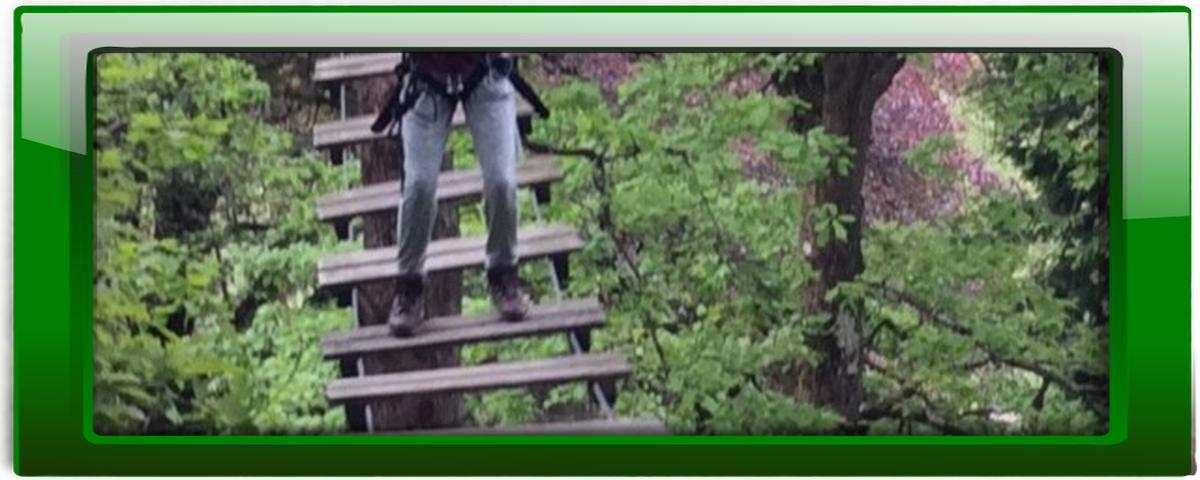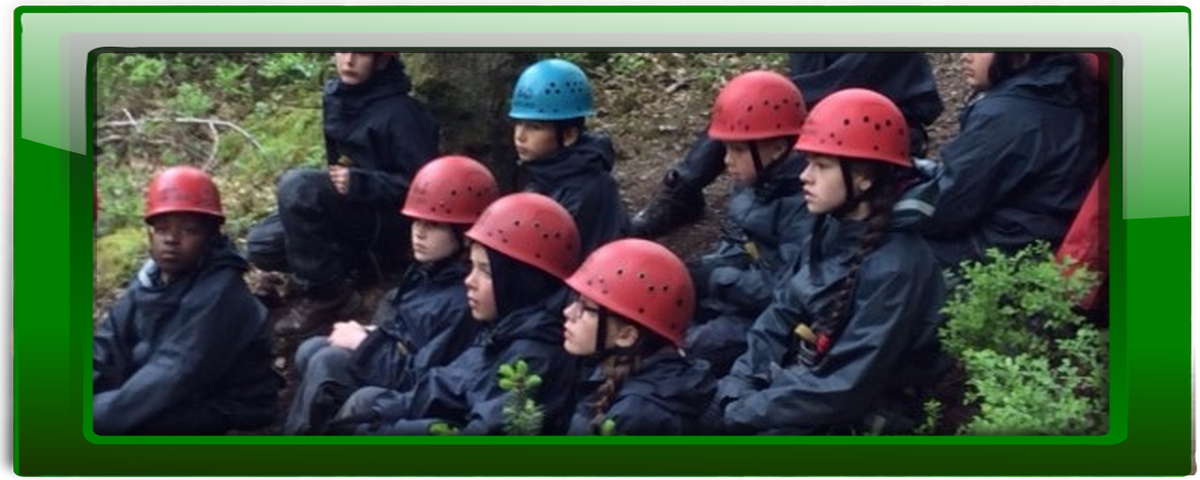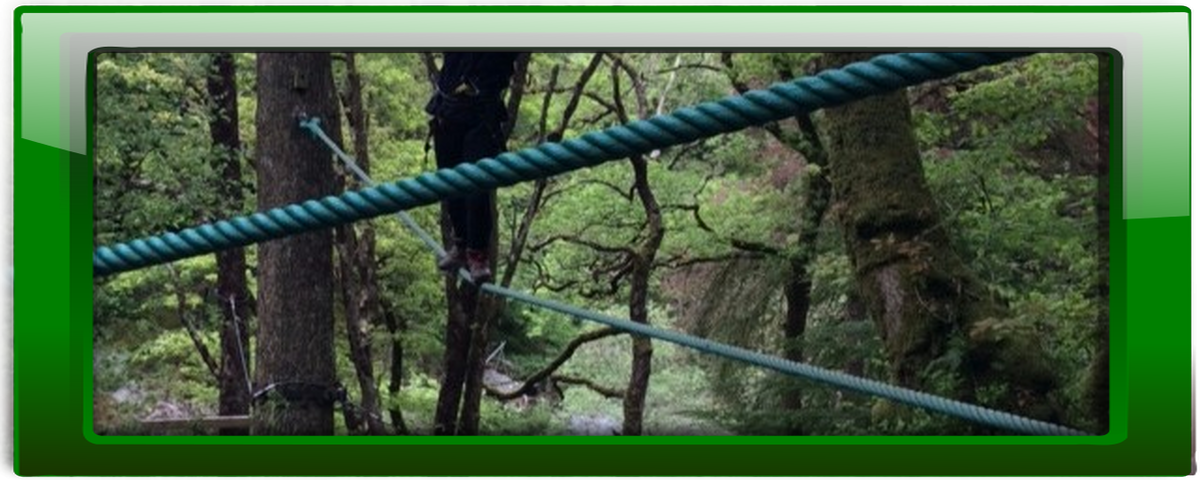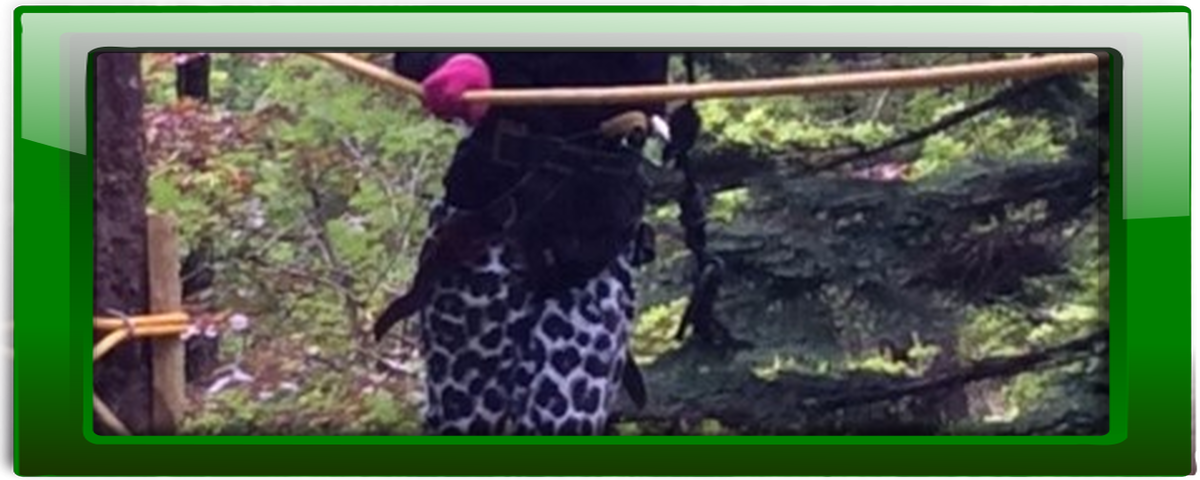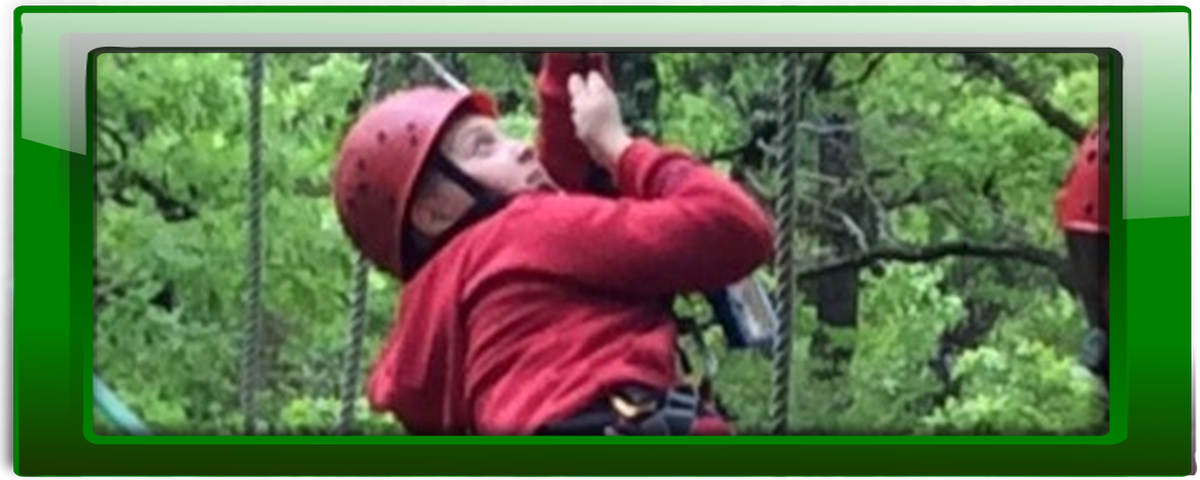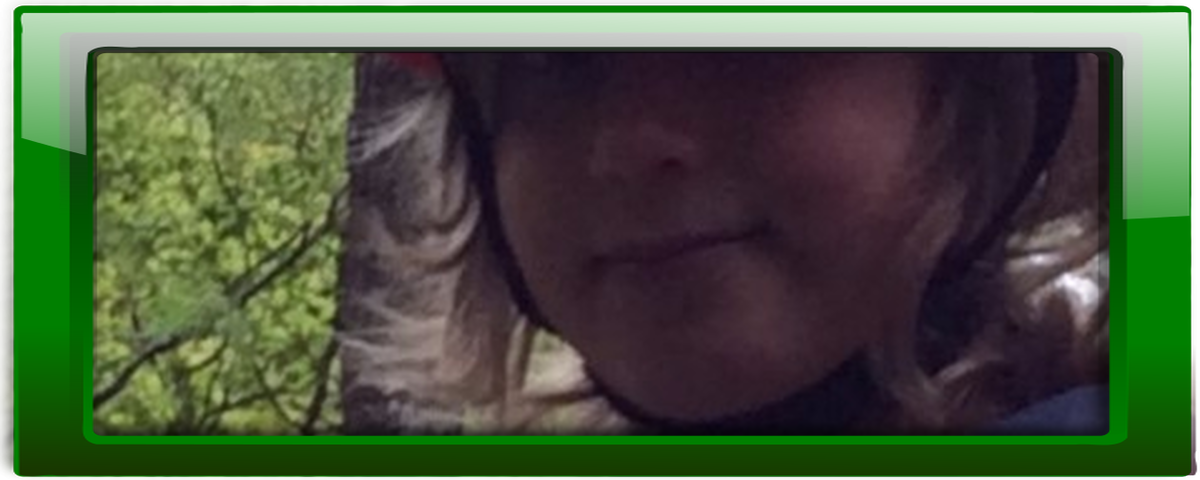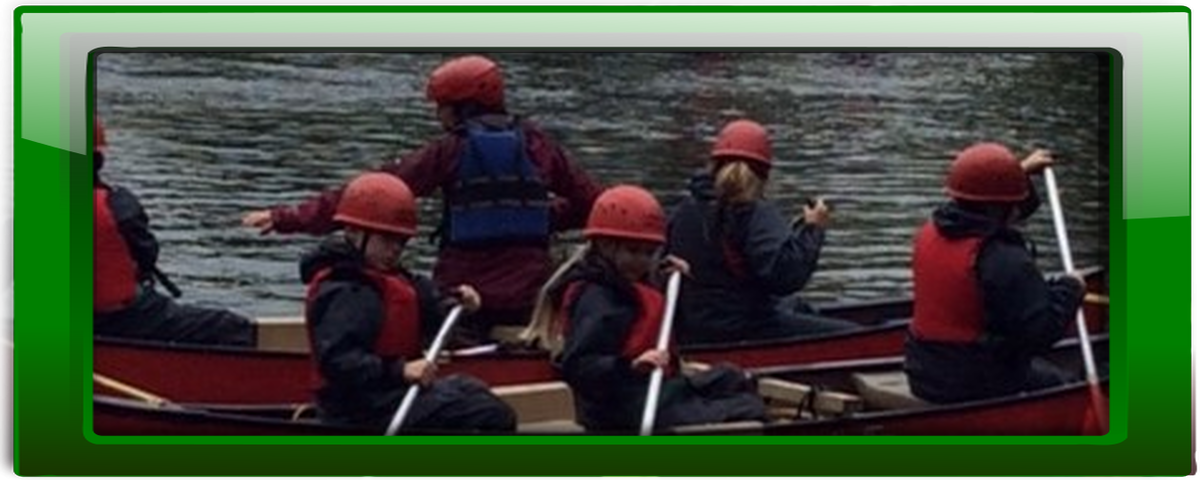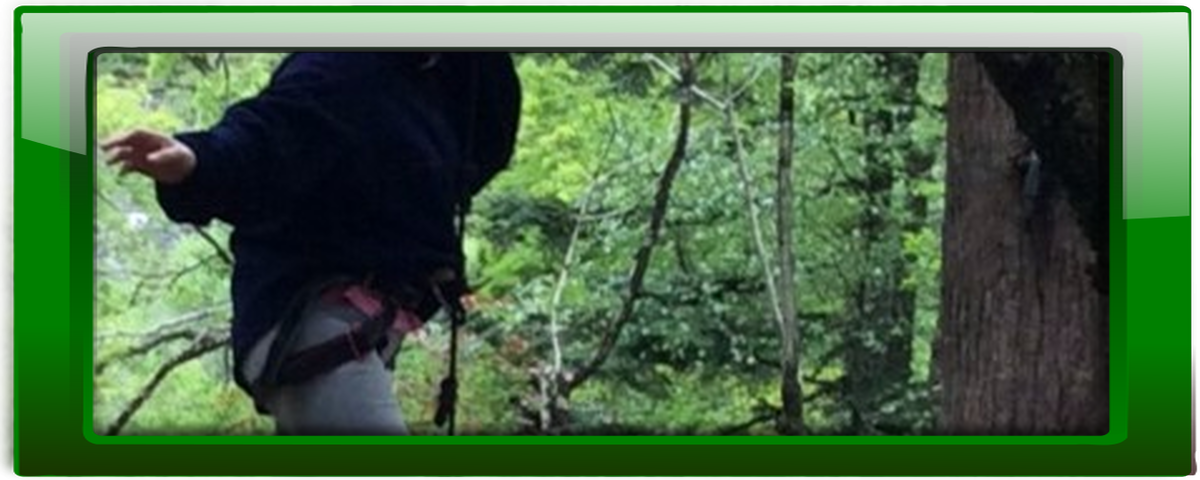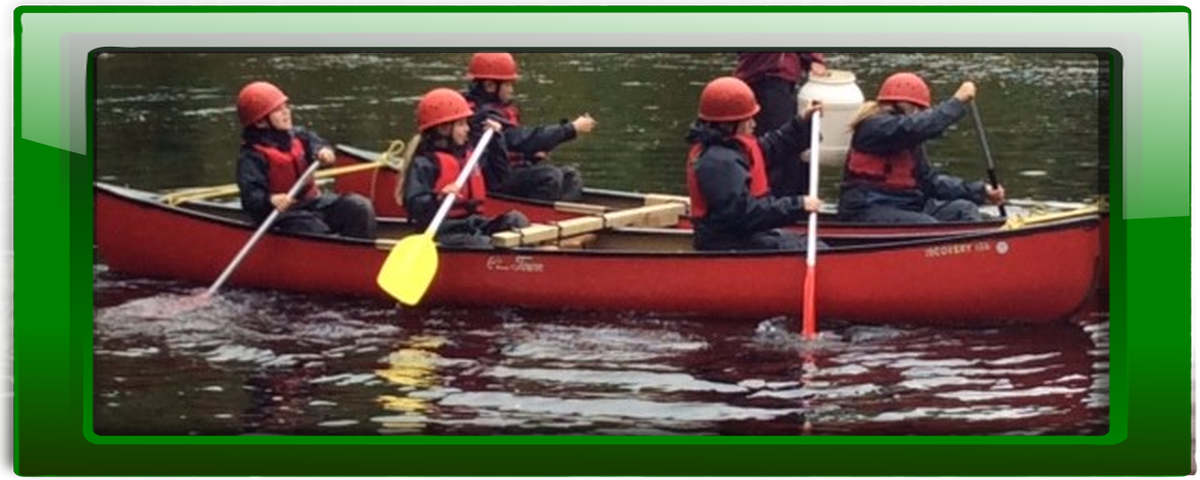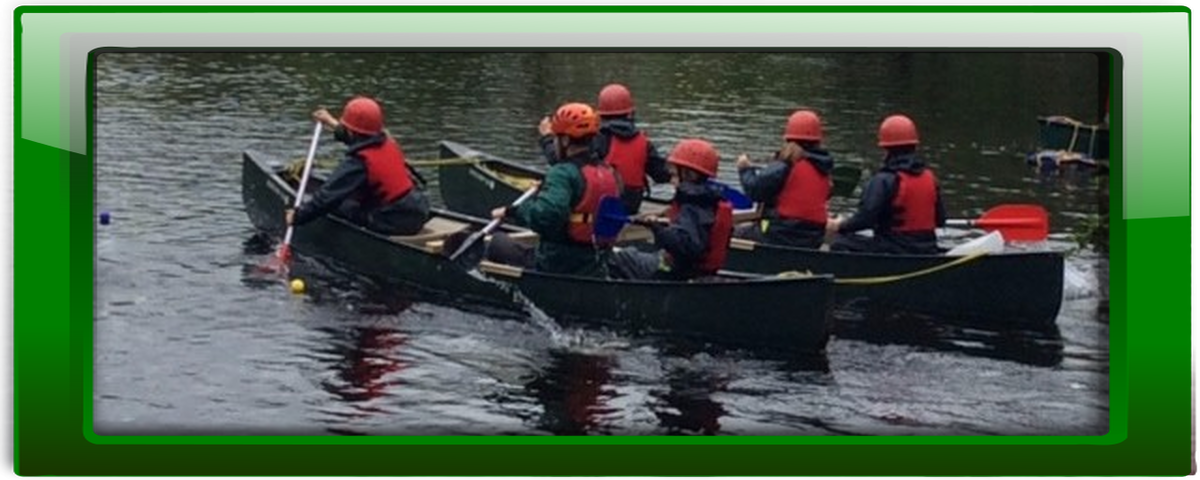 THIS SITE WILL BE UPDATED SHOULD ANY CHANGES BE MADE TO SCHOOL OPENING TIMES
Head teacher Mr M Harding. Wroe Street, Clifton, Manchester. M27 6PF.
Tel:0161 921 1845 Fax 0161 921 1844 email:clifton.primaryschool@salford.gov.uk
Enjoy and achieve together!
Welcome to Clifton Primary School.
Clifton Primary School is a vibrant, dynamic learning establishment. We are a happy school where children learn, grow and develop within a supportive family atmosphere. The children are at the heart of everything we do!
At Clifton we provide a nurturing environment that which enables growth and development both socially and academically. We engage all children in their learning in a variety of ways, including involving children in the assessment of their day to day achievements. Each year we consult with every child enabling them to contribute to their own reports.
Children are all unique and at Clifton we celebrate this through assemblies, productions, class displays, stickers and certificates. The children at Clifton are, rightly proud of their school and see it as a secure place where they are provided with a variety of challenges and opportunities to excel.
Children leave our school as confident, caring young people equipped with the social, emotional and learning skills that prepare them for life. Our pupils leave able to take their place as valued members of society and life long learners.
Clifton places great value on support to achieve the 'greater good'.
Partnership in Education
An important element in your child's education is the link between home and school. Children learn best when home and school work together. To ensure there are strong links we provide parents with a variety of ways to become involved with their child's education. We aim to inform parents of their child's achievements and future targets through parents' evenings and end of year reports. We also involve parents in the future development of our school, seeking their input through questionnaires and feedback sheets. Communication is an integral part of running our successful school.
Click the links below to view/download the files:
Welcome

On behalf of the children, staff and Governors of Clifton Primary School welcome to our website.
We are a school, at the hub of the community, which offers a vibrant and dynamic place of learning.
Clifton is in the business of promoting and striving for excellence in all we do.

Read More
Latest:
Latest Events, School Events
SCHOOL CLOSES HALF TERM

21

Oct

2016

3:15 pm - 4:15 pm